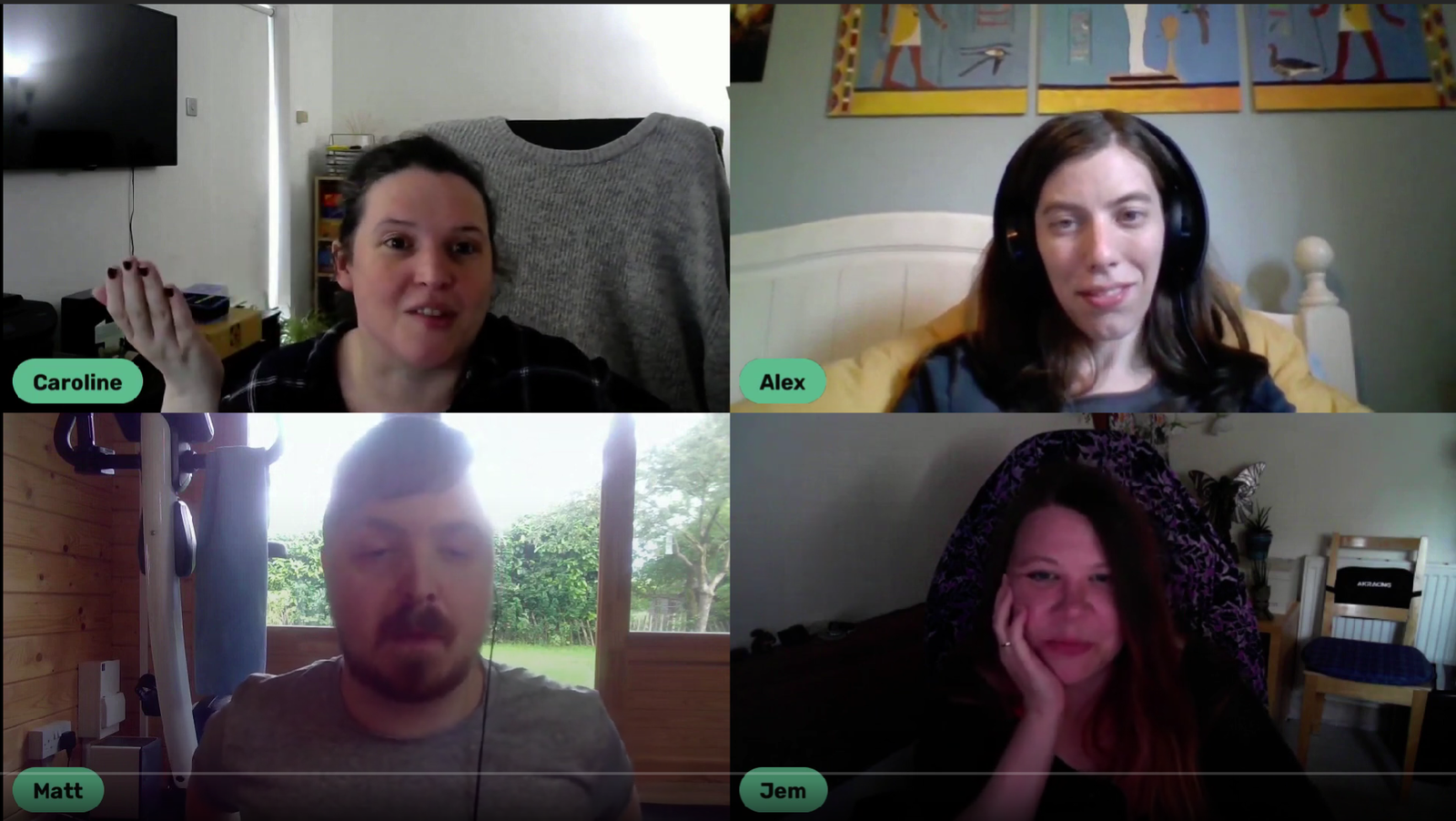 The Team
As 2020 drew to a close a few members of the Women's Equality Party banded together to see if they could find a way to use gaming to raise money for the election campaigns in 2021.  As we began to talk, from across the country, online, we realised that talking about gaming with other feminists was an end unto itself and so Gaming the System was born.  A chance to talk about what matters to us in gaming with like-minded people and reach out to others in the gaming community, connect and become stronger together.
Alex Foster (she/her)
Alex's passion for gaming began to bloom in the mid-1990 aged 6 when she played a demo disc from PC Gamer magazine, called Tomb Raider 2. From then on, she was hooked to the series. Quickly moving over to console gaming with a PS One, she was a prolific player of licenced games moving into the early 2000s. Decades later she is now the very lucky owner of a PS5 and has collected plenty of games over the years. A completionist who is constantly distracted by the next new releases, she loves playing everything from Spyro to Assassins Creed, as well as more chilled games like Abzu and Everybody's Gone to the Rapture
Caroline Hunt (she/her)
Caroline first played games on her Amstrad CPC 464 in 1989, from there she moved onto the Gameboy, then the Dreamcast but then it became largely about PC gaming (with the odd Xbox and Playstation thrown in – oh and the Gamecube, Wii, GBA and pretty much every other console along the way).  She has over 2,500 hours on Rust much to her shame and knows the best mods to use on Rimworld.  IRL she has worked in politics, education and commercial property and now lives in rural Wales where she is fighting for a decent internet connection so she can play Rust again.
Jem McCarron (she/her)
Jem started gaming on a ZX Spectrum in the 80s but the arrival of a modem one Christmas moved her life online. She spent many years helping to run one of the UK's most successful fringe MuDs and via a stint at EA with the Ultima Online team she fell headfirst into World of Warcraft (WoW). She even wrote her degree dissertation about online communities. However, parenthood meant less time for gaming, and Jem started writing for a feminist news site, joined the Women's Equality Party and got her Feminism in gear. Gaming took a back seat until Gaming The System came to be, and rekindled her love of gaming. Jem is also a content strategist, web designer and gets really muddy growing and selling pond plants. While her love of gaming is fully aflame again, she would tell you that this watery career is the perfect antidote to frustrating quest chains.
Matt Richards (he/him)
Matt played his first-ever video game (Disney's Hercules) at 3 years old and has never stopped gaming since. He's always been a Playstation loyalist, though he often dallies with PC games like the Total War series. The God of War series is the apex of gaming in Matt's humble opinion. He's a recovering completionist freak but still loves exploring games to the greatest extent that he can. He enjoys esoteric puzzle games like The Witness, nuanced detective games like Vampyr and the occasional horror game. The Last of Us Part 2 is one of the most terrifying and glorious gaming experiences that he's ever endured. He is slowly learning to develop video games himself and hopes to enter the industry one day.
Accessibility is our watchword, so find us where it works for you.